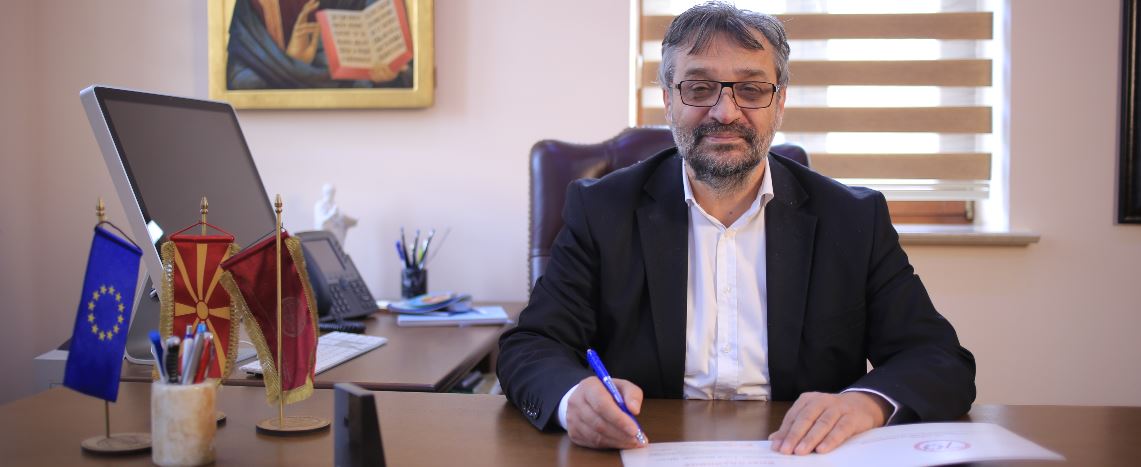 Welcome to the University of Stip, the unique high education institution in the eastern part of the Republic of Macedonia. This University has a special national responsibility in the field of education, scientific research and promotion of European values in the construction of societies based on knowledge.  
The University moves toward modern European profiled high-education institution. This institution is a window to one brighter and better future.  This is a place where many current and future young people will spend the best years of their life and the will take what is the most valuable for their future careers with them, that is the knowledge.  As a Rector of this University, which integrates 12 faculties and 3 academies, where 30 000 students are enrolled, I feel a huge responsibility and obligation to support and to promote your ideas, by respecting the educational culture based on the principles of integrating the highest ethical values, academic freedom and autonomy, social responsibility, social and economic needs of the society as a whole, readiness to implement the programmes for perfection, team work and partnership.  
Dear students,  
The studying is not only consisted of the instruction and the time spent on the faculty.  The University offers opportunities for articulation of your interests, motives, wishes, hobbies through University and Student centers such as  The University sport and culture center, University radio and TV, libraries and many more other opportunities that you can create together with your colleagues.  You will always have the support for the idea that you believe in and you dream about.    You will leave this Temple of knowledge and wisdom with many memories, with many moments filled with love, with memories that will remain in your heart and thoughts forever.  You should study about the value of life; you should transform yourself to intellectuals that will take the responsibility for their own future and the future of their generation.  With gratitude and respect from all employed at the University, I thank you for your choice to study at the University in Stip.